Trust our team of factory-trained technicians to make repairs and upgrades to your in-ground pool equipment.
Pool Equipment Repairs
When your pool heater, pump, filter, or other equipment breaks down or stops working, you want an experienced technician to troubleshoot the problem and make a prompt repair. Our team has years of experience and training and can either make a repair or install replacement equipment. Trust us to get the job done right – the first time.
Factory Authorized Repairs
If your pool equipment is still under warranty, you need a factory authorized repair technician to make the repairs. At Colony Pool Services, we have factory trained technicians who can make warranty repairs for Pentair and Raypack pool equipment.
New Equipment Installation
Installing pool equipment can be a complex process, requiring knowledge of electrical, plumbing, and specialized knowledge of pool systems. It is best to leave the installation of new or replacement pool equipment to a professional.
We are experienced at installing pool heaters, pumps, filters, automation systems, and other pool systems. Plus, by letting our techs make the installation, your equipment can qualify for the manufacturer's warranty.
Pool Repair Company in Delaware & Southeastern PA
With locations in Wilmington, Bethany Beach, and West Chester, PA, Colony Pool Services provides service & repairs for in-ground pools throughout Delaware and in Southeastern Pennsylvania.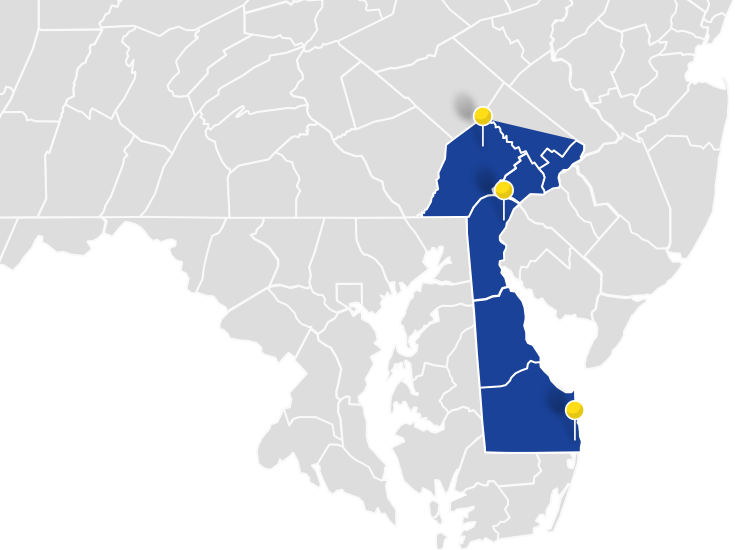 What Your Neighbors Are Saying
We had originally been thinking about finding another pool company but we have had a great experience with Brad from Colony pool. He has been very attentive to our pool issues and is always available to discuss what's going on/ recommend what we should do. So far he's been involved in replacing two pool lights, a hot tub heater, a filter housing, and a few small fixes. Everything was done when he said it would be and with fair pricing. We are hoping that this level of service continues.