Don't waste valuable time maintaining or cleaning your pool – trust the pros at Colony Pool Services to keep your pool crystal clear all season long.
Hassle-Free Swimming Pool Maintenance You Can Rely On
Many of our clients want to enjoy their swimming pool without the hassle of routine cleaning and swimming pool maintenance. Maintaining your pool can be a lot of work, but it's an important part of keeping your pool sparkling clean and safe for years of enjoyment. The key is to stay on top of it just like anything else so that your swimming pool is always inviting, safe, and refreshing every day.
Weekly & Bi-Weekly Pool Cleanings
With Colony Pool Services, you can schedule our professional pool techs to clean or balance your pool on a custom schedule: weekly, bi-weekly, or monthly. These visits are for up to an hour and ensure that your pool is ready for your next party or for your family to enjoy.
We provide scheduled cleaning or balancing throughout the state of Delaware as well as in Southeastern Pennsylvania.
Pool Cleaning Company in Delaware & Southeastern PA
With locations in Wilmington, Bethany Beach, Camden, and West Chester, PA, Colony Pool Services provides weekly & bi-weekly pool cleaning & maintenance throughout Delaware and in Southeastern Pennsylvania.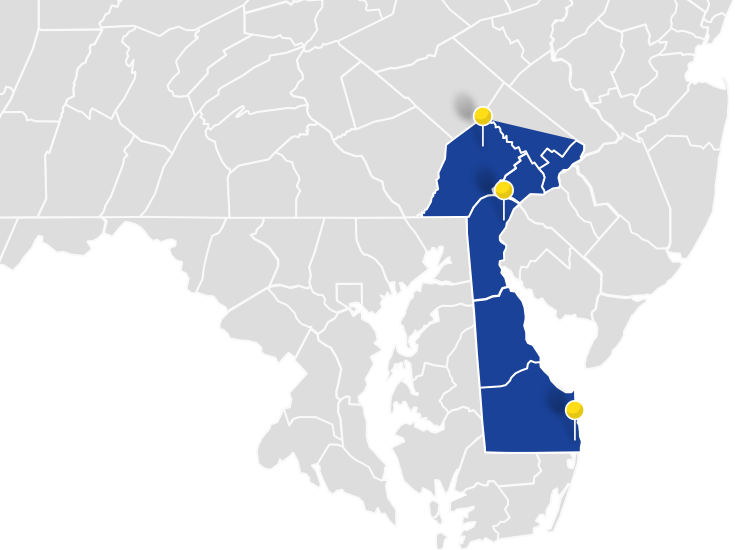 What Your Neighbors Are Saying
Responsive, helpful, courteous, and they keep your pool water crystal clear. Maintaining a pool is complicated, but Colony makes it so easy.