Unhappy with your current pool company?
Don't settle for poor customer service, rising prices, temporary repairs, or gruff communication.
See why thousands of pool owners across Delaware trust Colony Pool Services to keep their pool looking clean all season long.
A Better Pool Company You Can Trust
The pool industry is filled with companies who are weak on customer service, empathy, and reliabilty.
At Colony Pool Servies, we've worked hard to do things better for our customers and employees. From the moment you contact us to your pool opening and your regular cleanings, you'll experience first-rate customer service, plenty of communciation, and a level of expertise and care you won't find anywhere else.
Thank you, Colony Pools, for all your hard work to get our pool from the black lagoon to a beautiful blue oasis … my kids are extremely excited and we all appreciate your time and dedication! ❤️❤️❤️👍🏻
Colony Pools is my go-to company when I need repairs to my pump and equipment. We have been using them for several years now. We also have them for closing the pool.
Responsive, helpful, courteous, and they keep your pool water crystal clear. Maintaining a pool is complicated, but Colony makes it so easy.
The folks at Colony Pool Service are extremely responsive and do great work at very reasonable prices. The guys that come out have always been professional, on time and very helpful. I recommend them very highly!
Loved working with this company. The work was done on time, it was affordable, and the team did an awesome job on educating me on my options.
I like their staff. I've had them for 25 or 30 years now, and their staff is very knowledgeable. It's not like a chain. It's like a one-on-one experience, which is good. You come out of there with what you need. They're really good guys, so I like them. I buy all my pool chemicals from them, and they've installed an electric pool pump for me. I'm going to let them do my heater for me this coming spring as well. I would absolutely give them an A
They're very prompt, and they do a good job. They open and close the pool, and they see if there's any maintenance that's needed. I buy my chemicals there, too. I would absolutely recommend them. They get an A grade for excellent work.
Every time I call, they respond immediately. I feel like they know me and my pool. They maintain it and do biweekly cleanings.
This is the best spot to buy chemicals for sure. The guys that work there are nice. Chemicals are literally half the cost of every other pool store. And their services are fairly priced!
A Second Generation, Family-Owned Pool Company in Delaware
With locations in Wilmington and Bethany Beach, Colony Pool Services is a sought-after, trusted company for pool supplies, repairs, and maintenance throughout Delaware.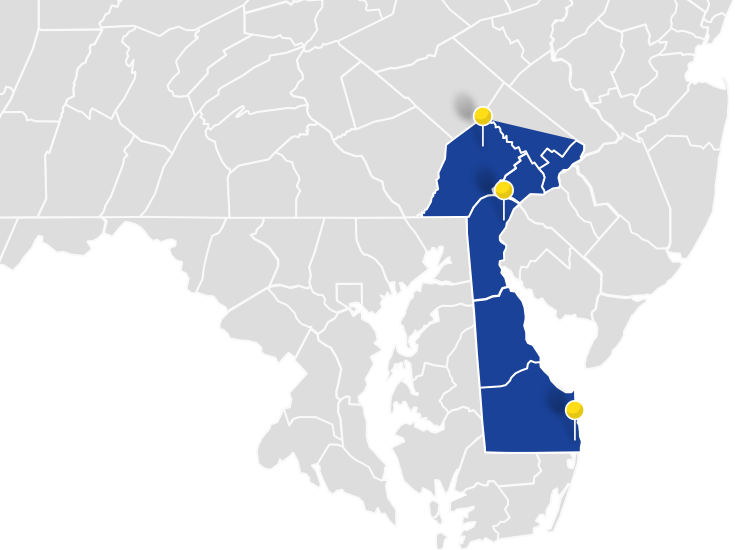 Ready to See What Real Service Looks Like?
Talk to the experts at Colony Pool Service. We'll answer any questions you have, discuss your needs, and get you on our schedule.
Give us a call at (302) 762-2250 or fill out the form below.