Keep your pool deck, sidewalks, driveways, and home siding looking new and protect your investments with regular power washing service. Trust the experts at Colony Pool Services to clean and maintain your home's outdoor surfaces with our comprehensive pressure washing services.
Why Power Washing?
It's common to see algae build up or cracks in concrete on sidewalks, driveways, and decks here in Delaware & southeastern PA. Quality pressure washing and surface maintenance allows you to get the most out of your home's exterior features.
A clean surface is a safe surface. Algae build up on sidewalks or your pool deck can create a slippery surface when wet. The build up of dirt and grime can also provide a breeding ground for harmful bacteria that can impact the health of your pets or kids. Pressure washing also prevents damage from grime and moss by keeping them from penetrating the surface and causing cracks or corrosion. Coincidentally, by keeping your porous surfaces clean, you'll save money from hefty repairs in the future.
Can I DIY Pressure Wash?
When you do your own power washing, you run the risk of damaging your property or yourself.
Professional pressure washing companies like Colony Pool Services have access to the correct equipment and know how to use it effectively, saving you time and money instead of having to rent and try to operate equipment without hurting yourself or damaging your property. If you decide to try it yourself, we sell bulk liquid chlorine for your pressure washing needs.
Surfaces We Clean
Not all surfaces are created equal. Porous surfaces like concrete, vinyl siding, and stucco can allow algae to grow, creating ugly stains and slippery surfaces that pose a hazard to your family.
Pool Decks
Sidewalks
Driveways
Tennis Courts
Concrete
Vinyl Siding
Fencing
Stucco
Roofs
Gutter Cleaning*
*We offer Gutter Cleaning for an additional charge – talk to us about your needs and we'll build it into your quote.
Do you offer Soft Washing?
We also offer soft washing. Not every surface requires high-pressure cleaning. In fact, applying high water pressure to your roof's shingles or other delicate exterior surfaces can have extreme damaging effects. We use proper soft washing detergents that spray on and penetrate the surface, doing the deep cleaning you need without the harmful pressure. The detergent kills and removes algae and breaks it free of the surface, then we give the roof a good rinse and wash all that grime to the ground.
Pressure Washing Service in Delaware & Southeastern PA
As a Pool Service company, we know the importance of keeping your pool deck clean. We also recognize that you have other areas that could benefit from a spray-down. That's why we offer power washing services not only for pools, but also for your decks, sidewalks, driveways, siding and more! Our team of power washing experts has years of experience working throughout Delaware and Southeastern Pennsylvania.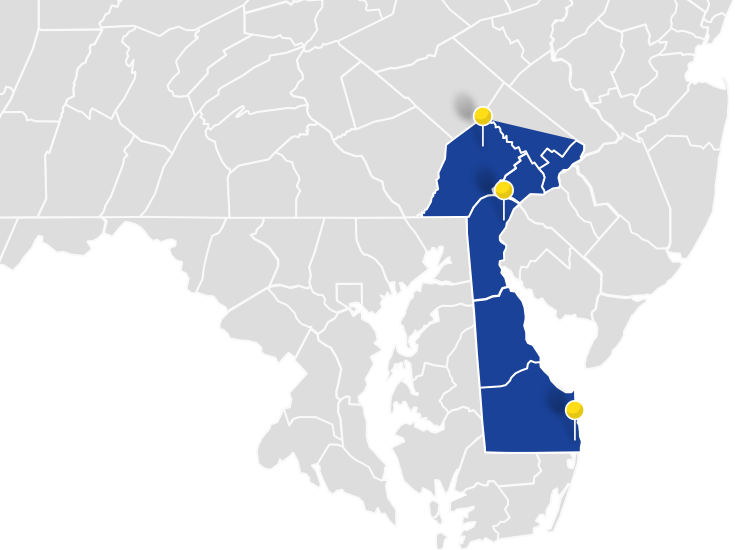 What Your Neighbors Are Saying
The folks at Colony Pool Service are extremely responsive and do great work at very reasonable prices. The guys that come out have always been professional, on time and very helpful. I recommend them very highly!
Request a Power Wash Quote